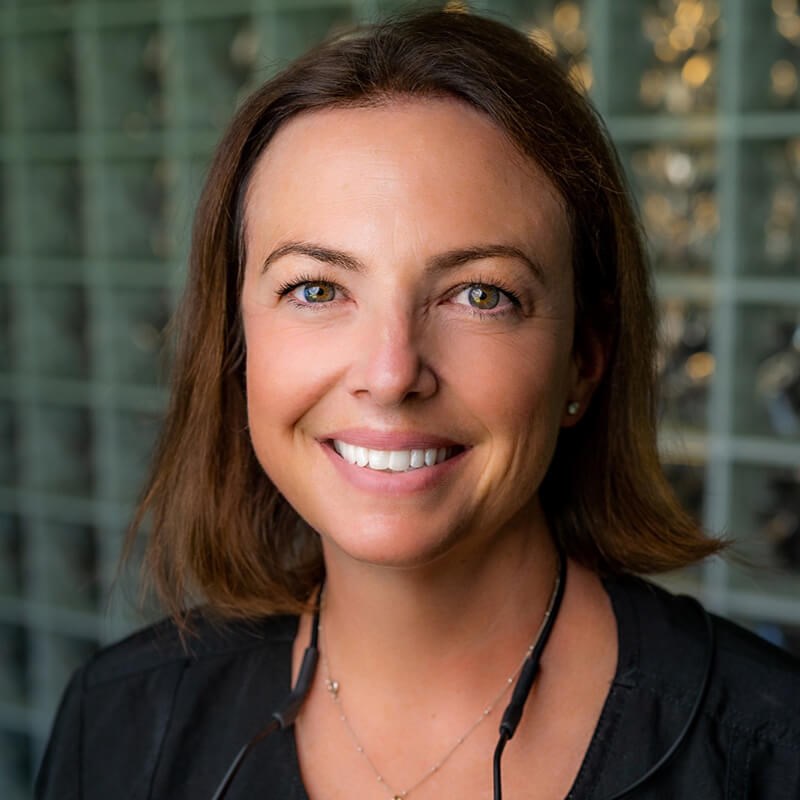 Dr. Megan Lynch Mayo is a talented doctor of dental surgery who began her education by earning a Bachelor of Science degree from St. Michael's College in Colchester, VT in 2001. She went on to earn her doctorate in dental surgery from New York University College of Dentistry in 2005 and completed her education with a general practice residency at Fletcher Allen Health Care in Burlington, VT.
Dr. Mayo is proud to be a member of the following societies:
American Dental Association
Academy of General Dentistry
New York State Dental Association
What is your area of interest in dentistry?
Restorative and Cosmetic Dentistry
What organizations are you an active member of?
Academy of General Dentistry
New York State Dental Association
American Dental Association
Where did you grow up and what brought you here?
I grew up in Lodi, NJ. My husband and I moved here from Burlington, VT 14 years ago. We fell in love with the area and decided to raise our family here.
What is your favorite activity outside of work?
Spending time with my family in the Adirondacks
Where can we most likely find you on the weekends?
On the weekends you can find me at my children's soccer games, spending time on Schroon Lake and skiing at Gore Mountain
Do you prefer coffee or tea?
Coffee!
Reviews & Testimonials
"I went today for my routine cleaning with Victoria who did a great job on my teeth! Thank you! Nice girl. 😉 This office has for the first time in my life made me unafraid to go to the Dentist. Dr. Walsh has recently done some extensive work on my mouth to fix everything I needed done. I LOVE, LOVE, LOVE my new crown. He did a perfect job! It feels real and looks real but the really best part of these dentists is their pain management skills, way to put you at ease and their super friendly office staff!! Most dental offices have rude staff. 😁 Not these people. When I call for an emergency, I have NEVER been made to wait EVER and I sincerely appreciate that!! Dr. Dodd, Dr. Mayo and Dr. Walsh are great about not wanting to see you in pain. I appreciate that too. I've been a patient with Dr.Walsh for over 3 years. Now, it's like going to visit an old friend. He's been awesome! He's so funny too. 😊 I'm not nervous or afraid and his chairside manner makes me very comfortable. He's great with his patients. I even brought my elderly Mom to him who is deathly afraid of pain and she was proud to say he never hurt her once and didn't mind having to go back there and this is coming from a complainer. Haha. 😁😂 I love this practice. See you guys in 6 months. 😊👍"
S.T.
Google
"Very pleased with the work completed yesterday by Megan."
S.R.
Google
"The staff was wonderful! Amanda Lynch did an amazing job on my cleaning! Highly recommended"
S.M.
Google
"Megan @ clifton park family dentistry is the best! Very friendly, down to earth person. I would recommend her to anyone."
M.M.
Google
"Honestly, I have never in my life been to a better dental practice!!! Megan, Dental Hygienist, did the bulk of my work, and she was amazing. I met two of the doctors, and they were extremely friendly, helpful and had great personalities. My entire experience here, was amazing. From my initial phone call, with whomever answered the phone, to the Dental Assistant that greeted me, Megan (whom I simple can't say enough great things about, the Docs, the Office Manager (Who personally came into my room to explain all of the insurance and billing to me). I had 3 appointments, 3 days in a row, and every experience was exactly the same. After 48 years of always dreading going to the dentist office, I will never again have hesitation about walking into this practice!!!!"
F.W.
Facebook
Related Posts