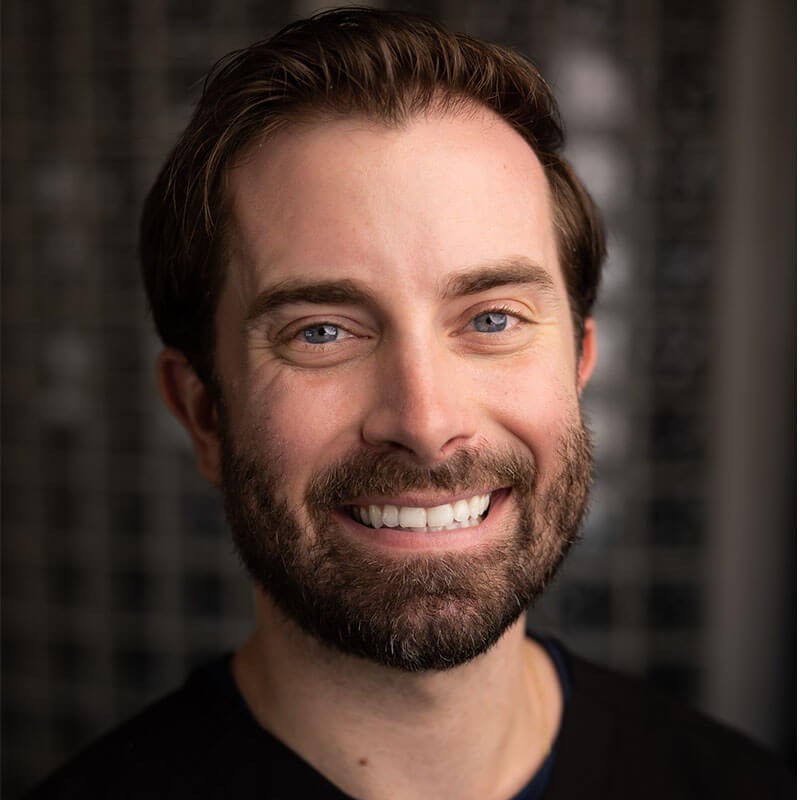 Location: Saratoga
What is your area of interest in Dentistry: Cosmetic Pain Free Dentistry with an interest in Biomimetics
Where did you grow up and what brought you here: I grew up on the beaches of Rhode Island, went to Boston for Dental School and then came to New York City for residency in 2016. I then spent 4.5 years living in the 5 boroughs. I recently moved up north last year to escape the hustle and bustle of the city.
What do you love most about this area: The fresh air, beautifully verandas and hikes. There is so much to see being so close to the Adirondacks.
What is your philosophy of care: To provide pain free care, turn issues into corrections, and share my knowledge of dentistry as much as possible.
What is a quote you strive to live by: "People don't care how much you know until they know how much you care" – Teddy Roosevelt
Why did you become a dentist: My Great Uncle is a Prosthodontist and my Cousin is a Periodontist, so I was lucky enough to have their insight and be exposed to Dentistry at an early age. I originally was considering becoming an MD/PhD but changed career paths after I realized how much technical knowledge of materials and hands on artistry goes into Dentistry, two aspects that greatly interest me.
What would you do for a living if you weren't a dentist: Musician. I love music, listening, playing, writing (although I'm not very good), it is a fun hobby to have! I grew up playing Trombone, Trumpet, Baritone Horn, Piano and Guitar and was All State and All New England Baritone Horn throughout high school. I still play around on my electric keyboard from time to time.
What are you most passionate about professionally: Perfection is something I always strive for. It's a never-ending journey. The adventure of learning and keeping up with all the latest developments in Dentistry keeps life interesting.
What is your favorite activity outside of work: Golfing and Sailing
Where can we most likely find you on the weekends: During the summer - on the golf course or traveling to see friends and family. During the winter – searching for indoor driving ranges
How do you like your coffee or tea: Cold Brew Coffee any day!
What is your favorite ice cream flavor: Cookies and Cream
What movie can you watch over and over again: Any by Denis Villeneuve, but especially Dune 2021
Reviews & Testimonials
"Paula is great. Always friendly and remembers to ask about my family. Excellent job cleaning my teeth. Thanks"
C.C.
Google
"This is a wonderful dental office. I feel that this practice has state of the art equipment and wonderful employees. I am lucky to have Paula Smith as my dental hygienist and Dr. Greg Dodd as my dentist. Five stars!"
C.G.
Google
"Staff is extremely polite and helpful. In particular Krista is the most caring and kind technician who has a ever cared for my dental health. She truly wants to do all she can to make each interaction as pleasant and convenient as possible"
J.K.
Google
"I called last week to schedule an appointment. I was nervous because, although I take care of my teeth, I have not been to a dentist in a very long time. I spoke with someone named Chanel. She was very nice, and calmed me down. I cannot say I am excited for my appointment, but if the rest of the staff treats their patients as well as I was treated over the phone I think everything is going to be alright."
U.U.
Google
"My wife and I had another great experience yesterday at Saratoga Springs Family Dentistry. The entire staff is excellent and continues to exceed our expectations in every way. We can truly recommend them without any reservations whatsoever to anyone wanting a caring and extremely competent Dentistry they can really trust."
M.H.
Google