How Can Full-Mouth Reconstruction Improve Overall Health?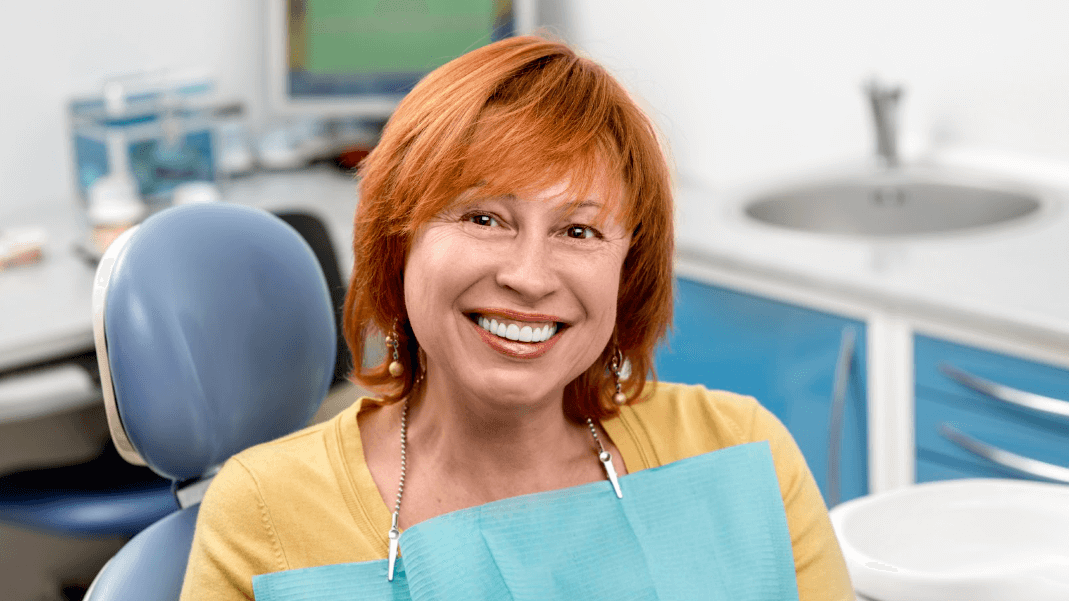 Many people may not realize the significant impact that oral health can have on their overall health. A full-mouth reconstruction is a comprehensive dental treatment plan that can enhance your smile and improve your total health. At Saratoga Springs Family Dentistry in Saratoga Springs, NY, we prioritize your oral health and overall well-being through personalized full-mouth reconstruction treatments. Let's explore what a full-mouth reconstruction entails, how long the process takes, and what it includes.
What is full-mouth reconstruction?
A full-mouth reconstruction is a customized treatment plan that addresses multiple dental issues simultaneously. It is a comprehensive approach that combines various restorative and cosmetic procedures to rebuild and restore your mouth's function, appearance, and health. Whether you suffer from missing teeth, damaged teeth, misaligned teeth, or gum disease, a full-mouth reconstruction can provide a transformative solution to improve your oral health and overall well-being.
How long does full-mouth reconstruction take?
The duration of a full-mouth reconstruction can vary depending on the complexity of your case and the specific treatments involved. Since it is a comprehensive treatment plan, it typically requires multiple visits to the dentist over several months. The process begins with a thorough examination and consultation, where one of our skilled dentists will assess your oral health, discuss your goals, and develop a personalized treatment plan.
The treatment plan may include procedures such as dental implants, crowns, bridges, veneers, orthodontics, gum disease treatments, and more. Each treatment has its own timeline for preparation, placement, and healing. Your dentist will guide you through each step of the process and provide a personalized timeline to ensure the best results.
What is included in full-mouth reconstruction in Saratoga Springs, NY?
A full-mouth reconstruction encompasses a range of dental procedures to address various oral health issues. Some of the most common treatments included in a full-mouth reconstruction plan are:
Dental implants: These are artificial tooth roots that are surgically placed in the jawbone to support replacement teeth. Dental implants can restore the appearance and function of your smile, prevent bone loss, and maintain the integrity of your jawbone.
Crowns and bridges: Crowns are tooth-shaped caps placed over damaged or weakened teeth to restore strength and appearance. Bridges are used to replace missing teeth, improving your ability to chew and speak properly.
Veneers: These thin shells made of porcelain or composite resin are bonded to the front surface of teeth to improve their appearance. Veneers can correct issues such as discoloration, chips, or misalignment, enhancing your smile and boosting confidence.
Orthodontics: Misaligned teeth affect not only your smile's appearance but also your oral health. Orthodontic treatments, such as clear aligners, can correct malocclusion, reducing the risk of dental problems like tooth decay, gum disease, and jaw pain.
Gum disease treatments: Gum disease can seriously impact your overall health. Full-mouth reconstruction may include gum disease treatments, such as scaling and root planing, gum grafting, or laser therapy to restore gum health and prevent further complications.
Healthy smiles are ahead
At Saratoga Springs Family Dentistry, we understand the integral connection between oral health and overall health. If you are considering a full-mouth reconstruction, our experienced team is here to provide personalized care and guide you through the process. Contact us today to schedule a consultation in Saratoga Springs, NY, and take the first step toward improving your oral health and boosting your overall well-being.