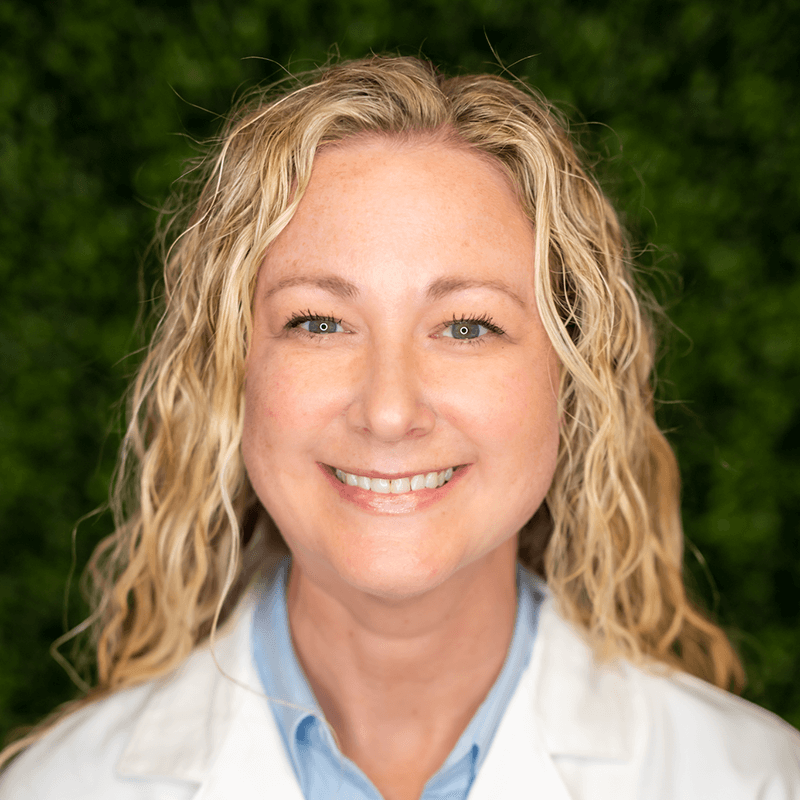 Dr. Allison Messing Smitkin is a doctor of dental medicine who earned her degree from the University of Medicine and Dentistry of New Jersey in Newark, NJ. She moved to St. Peter's Hospital in Albany, NY where she completed her general practice residency.
In 2023, Dr. Allison Messing Smitkin was named a Managing Partner of the THE Family Dentistry Group.
What is your area of interest in dentistry?
General Dentistry
What organizations are you an active member of?
American Dental Association
New York State Dental Association
Where did you grow up and what brought you here?
Clifton Park, I returned to the area to be near my family.
What do you love most about this area?
The season changing. I love different things about each one and I like them all!
Where can we most likely find you on the weekends?
Either at the ski mountains or at the lake enjoying this beautiful place we live.
What is your favorite ice cream flavor?
Chocolate peanut butter and coffee chocolate chip.
Who do you spend your free time with?
Always my family – my kids & my love.
What movie can you watch over and over again?
My favorite of all time movies are The Princess Bridge and The Goonies; I've seen both a million times.
Reviews & Testimonials
"I had a great experience at the office! Everyone was welcoming and friendly. My hygienist was very knowledgeable and answered every question I had about my teeth whitening procedure."
S.G.
Google
"Dr. Smitkin made a new set of dentures for me and I couldn't be more thrilled with the end result! I never felt rushed or awkward; the entire staff puts you immediately at ease! My expectations were exceeded on every level and I haven't smiled this much in years! I would recommend this office to anyone and everyone I know."
G.H.
Facebook
"Is it weird to want to be best friends with your dentist? This place is incredible. From the second I called as a new patient, having just moved here from across the state, I was met with the most genuinely kind admin, Erin, who helped me get setup with an appointment immediately. My hygienist, Lacey, was so bubbly and upbeat during the entire cleaning, talking about kids (I'm 8 months pregnant) and telling stories - she had me cracking up and feeling incredibly comfortable. Dr. Gorman...you, my friend, check every box. Personable, professional, knowledgeable...I've never enjoyed an appointment or office more. And it's always nice to meet another Buffalonian (even though I was a transplant)! I'd be friends with all of you. Already trying to figure out a way to crash your next office party ;-D"
K.K.
Google
"Dr. Smitkin and her team are wonderful! They are friendly, professional and make me feel at ease during my visits. If you're looking for a new dentist, i'd recommend giving South Glens Falls Family Dentistry a call!"
K.W.
Google
"I hate going to the dentist! Carie is an amazing understanding hygienist! 10/10 definitely recommend!!!"
J.N.
Google
Related Posts