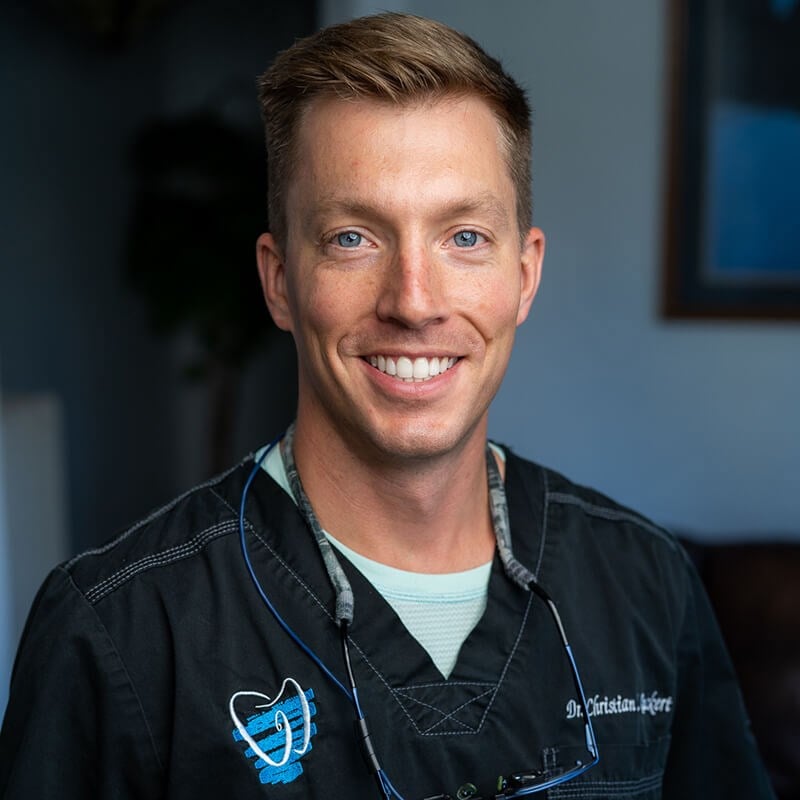 Dr. Christian Alex Ruckert is a doctor of dental surgery based in New York. He first earned a Bachelor of Science degree from St. Lawrence University in Canton, NY before moving on to the State University of New York at Buffalo where he earned his doctor of dental surgery. He later completed his general practice residency at Erie County Medical Center. He is an important part of our team and helps patients feel calm and welcome when they're receiving their oral care.
What is your area of interest in dentistry?
Comprehensive dentistry; focusing on patient satisfaction. I love making a difference in a patient's smile!
What organizations are you an active member of?
Spear continuing education
American Dental Association
New York State Dental Association
Where did you grow up and what brought you here?
I grew up in Rochester, NY in the suburbs of Fairport. My wife and I moved here in 2015 after residency programs in Buffalo, NY and Hartford CT, halfway between!
What do you love most about this area?
How many different outdoor activities there are; hiking, boating, golfing, and skiing.
What do you wish you could tell every patient and why?
Waterpik, floss, and brush!
What would you do for a living if you weren't a dentist?
PGA Golfer
How do you like your coffee or tea?
3 shots of expresso!
Reviews & Testimonials
"the hygienist took enough time to do an excellent cleaning. I appreciate the quality of care given at this office."
M.P.
Google
"Love everyone here! They are fast, efficient, kind, helpful. The best dental establishment I've been a part of!"
A.L.
Google
"I've been going here for a few years and have always been taken care of adequately. Yesterday I had Megan as my hygienist and was super happy with my cleaning and care, education, and personal connection. Hands down the best cleaning I've gotten in years."
L.L.
Google
"Always great to come home to the North Country. Always get great personal care at Family Dentistry. Never a wait and always feels like a family."
D.F.
Google
"I relocated to this area two years ago, and shortly after the move, I broke a molar that would need to be repaired with a crown. I chose Lake George Family Dentistry on the recommendation of a friend (who is a physician). Even in the midst of strict Covid precautions, the atmosphere was very reassuring. All the staff members who have taken care of me are exceptional. They possess a great blend of competence, courtesy and caring."
B.F.
Google
Related Posts