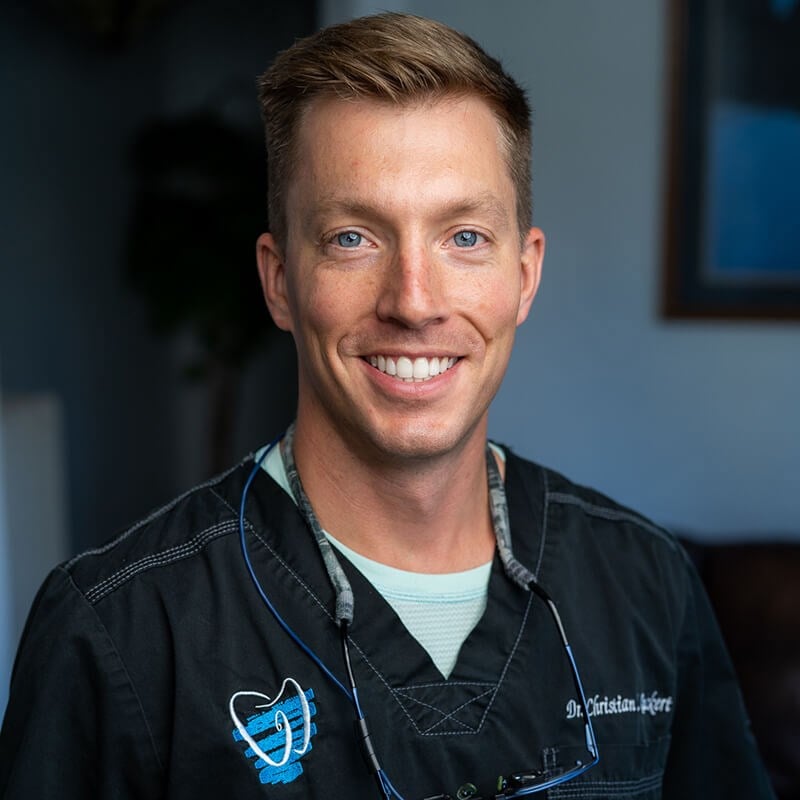 Dr. Christian Alex Ruckert is a doctor of dental surgery based in New York. He first earned a Bachelor of Science degree from St. Lawrence University in Canton, NY before moving on to the State University of New York at Buffalo where he earned his doctor of dental surgery. He later completed his general practice residency at Erie County Medical Center. He is an important part of our team and helps patients feel calm and welcome when they're receiving their oral care.
What is your area of interest in dentistry?
Comprehensive dentistry; focusing on patient satisfaction. I love making a difference in a patient's smile!
What organizations are you an active member of?
Spear continuing education
American Dental Association
New York State Dental Association
Where did you grow up and what brought you here?
I grew up in Rochester, NY in the suburbs of Fairport. My wife and I moved here in 2015 after residency programs in Buffalo, NY and Hartford CT, halfway between!
What do you love most about this area?
How many different outdoor activities there are; hiking, boating, golfing, and skiing.
What do you wish you could tell every patient and why?
Waterpik, floss, and brush!
What would you do for a living if you weren't a dentist?
PGA Golfer
How do you like your coffee or tea?
3 shots of expresso!
Reviews & Testimonials
"Went if for new patient visit. Atmosphere was relaxed and clean. State of the art xray machines. Tech and the Dentist were very nice to talk to. Would definitely recommend this dentist office."
G.S.
Google
"I have been going here for well over five years now. Everyone is great and respectful. Would recommend to anyone who is looking for a new dentist for themselves or the family."
J.A.
Google
"You will not find a friendlier, more professional group of people ANYWHERE! I have been a patient for 10 years, and the service has consistently been excellent. I never thought I would look forward to trips to the Dentist, but CPFD has made it easy. Unfortunately, my job is taking me to another state, and I will be hard pressed to find another dental office of this caliber. Thank you for all you have done for me and my family."
D.M.
Google
"Everyone is friendly and puts up with my disability hinderance. The care they provide is wonderful. Will not quit till it is done correctly and tried a few times to make sure my crowns looked good. Always enjoy going there. Dr Ruckert is great and always puts me at ease."
E.M.
Google
"We love Dr Rucker's and the staff for their professional service"
A.B.
Google
Related Posts