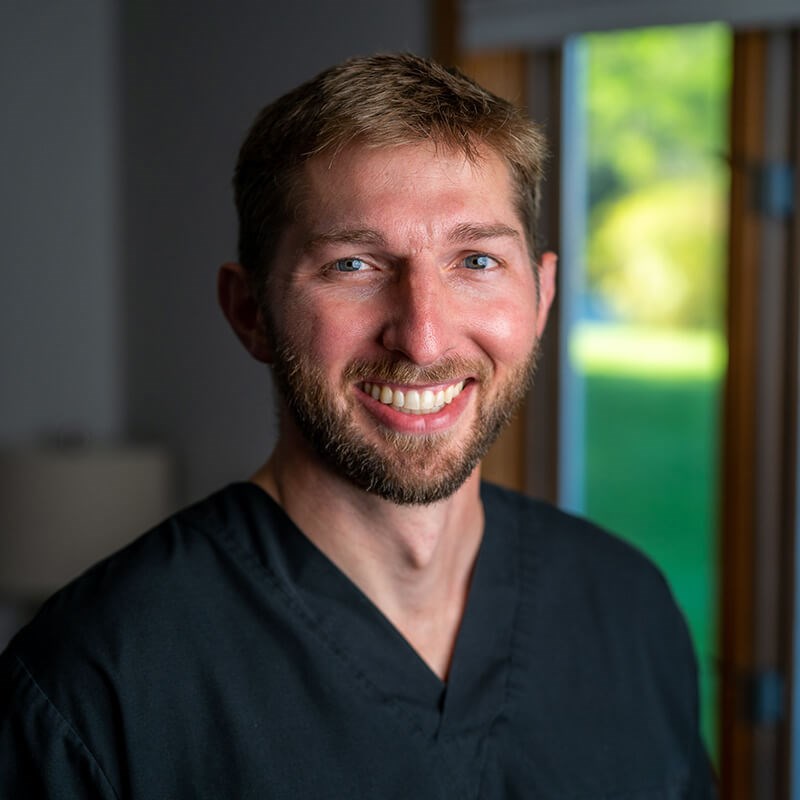 Dr. Mark Franklin is a talented doctor of dental surgery in New York where he earned his doctoral degree at the State University of New York at Buffalo. He went on to complete his residency at Penobscot Community Health Care. Dr. Franklin enjoys helping our New York patients create healthy and happy smiles.
In 2023, Dr. Franklin was named Managing Partner of THE Family Dentistry Group.
What is your area of interest in dentistry?
Family & implant dentistry
What organizations are you an active member of?
American Dental Association, New York State Dental Association, 4th District Dental Society, Upper Hudson Dental Society, Upper Hudson Implant Study Club
What do you love most about this area?
The mountains, lakes, and outdoor activities. It's great to see so many of our patients appreciate it as much as we do!
What is your philosophy of care?
Treat everyone like they're family.
What do you wish you could tell every patient and why?
Don't pass on your dental fears to your kids! Teach them the importance of brushing & flossing early on and they'll never have to worry!
Tell us about your team!
We bring 100% to every patient we treat and work together to make each day great! Our singing & jokes are terrible, but we laugh a lot throughout the day.
What are you most passionate about professionally?
Helping patients feel comfortable and confident about coming to the dentist.
What is your favorite activity outside of work?
Skiing, swimming, rock-climbing, and Archie, our mini Goldendoodle fluff ball.
What movie can you watch over and over again?
Pitch Perfect
Reviews & Testimonials
"Dr. Franklin isn't just good but exceptional. Yesterday I was even admiring my x-rays which is the proof. He also treats his staff with kindness and respect. The best dentist I've had in 65 years. Really!"
B.B.
Google
"I arrived a little early and checked in, the staff was very friendly and professional. Judy did a great job of cleaning my teeth, doctor Franklin checked under the hood and I was in and out in less than 30 minutes. My only concern is my teeth were very sensitive from the use of the dental tools to clean my teeth, I prefer the water pick cleaning device."
F.M.
Google
"Amanda, my hygienist, is the best! So personable, caring, and professional. Dr. Franklin is the best as well. They make going to the dentist a breeze!"
C.S.
Google
Related Posts