How Often Should I Have a Dental Exam?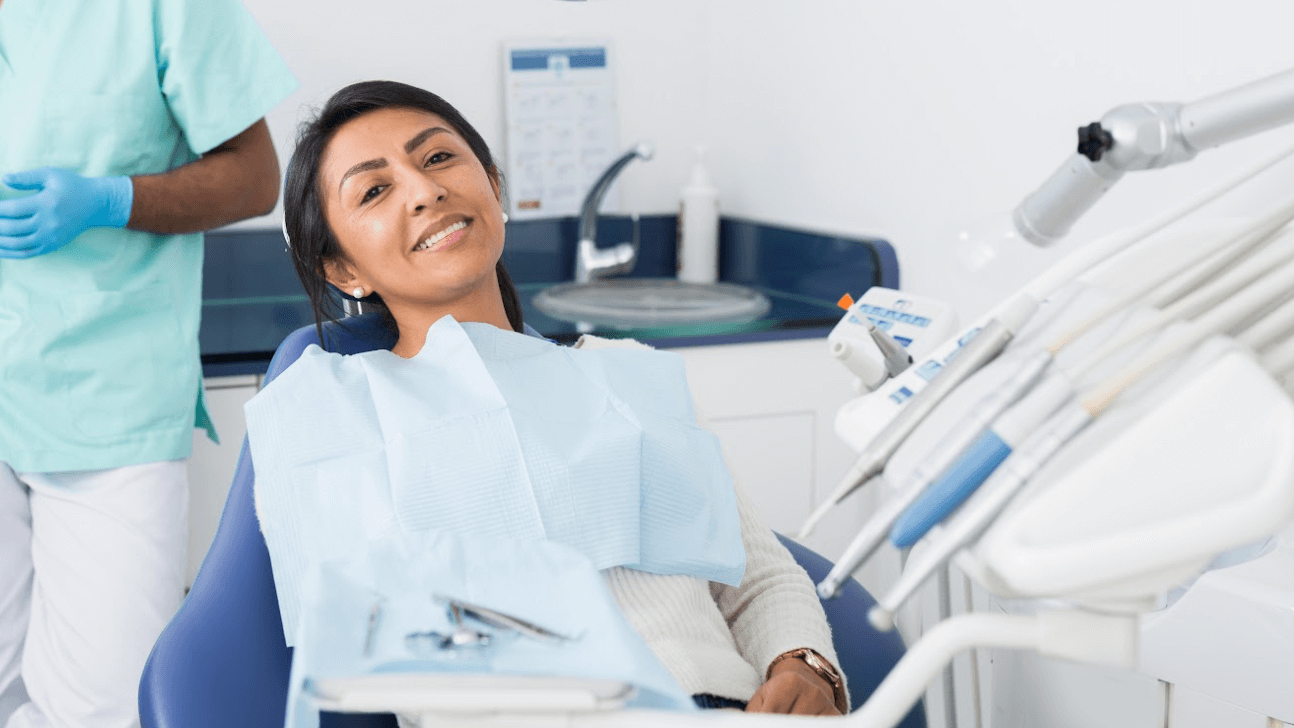 To maintain your dazzling smile and help prevent gum disease and tooth decay, you'll want to have a dental exam twice a year. A typical dental exam will take only 30 minutes and, when combined with a cleaning, can take from 60 – 90 minutes. A dental exam lets your dentist catch problems early before they become major while helping to maintain your gum and dental health.  
We encourage you to schedule a dental exam with our dentists at Saratoga Springs Family Dentistry in Saratoga Springs, NY. Our dentists will carry out an exam and discuss any concerns that you might have about your teeth or oral health. 
All about a dental exam 
At Saratoga Springs Family Dentistry, our team carries out a thorough dental exam to catch problems early and help prevent new ones from developing. The exam is completed by our dentists and a dental hygienist.  
The dental exam includes an examination of all soft tissues within the mouth, such as the hard/soft palate, tongue, cheeks, throat, and roof of the mouth, to look for any changes in the tissue that could indicate oral cancer. Our team will also look closely at your face, lips, and neck to ensure that there are no noticeable lumps or areas of concern. 
Our dentists will also evaluate your gums with a periodontal evaluation. They will look for signs of infection, inflammation, or bleeding, which can occur during brushing or flossing. The dental team will also evaluate your gum health around the teeth. Chronic inflammation of the gums can occur as a result of a chronic health condition.  
Many things can impact your oral health, such as oral hygiene, genetic factors, system health, bone density, and tobacco use. Your overall oral and dental health will determine what type of dental cleaning you'll need.  
X-rays during a dental exam 
During a dental exam at Saratoga Springs Family Dentistry in Saratoga Springs, NY, a member of our team will take digital x-rays. Digital x-rays provide a high image quality and produce significantly less radiation than traditional x-rays. The x-rays help our dentist better detect problem areas such as bone loss, decay, cysts, or tumors that they cannot easily see through a visual dental exam.  
Dental exam process 
Our dentist conducts a cavity inspection on the tooth surfaces of all of your teeth. If they should see an area of concern, then they may use a specialized cavity detection dye to diagnose a problem more accurately.  
They will also evaluate the condition of your crowns, fillings, and root canals to ensure that everything is healthy and functional.  
A smile assessment 
Our dentists will discuss your smile with you to determine if you are happy with the appearance of your teeth. Your smile is one of the first things people notice about you, so we know the importance of having a dazzlingly white smile. Our dentists will discuss your occlusion (bite) tooth color, facial form, tooth shape, and symmetry. Nowadays, you have many choices to improve your smile, and our dentists at Saratoga Springs Family Dentistry are happy to discuss your options with you.  
Schedule a dental exam in Saratoga, South Glens Falls, Gloversville, Greenwich, Clifton Park, Queensbury, Lake George or Schodack (East Greenbush), NY 
We encourage you to schedule a dental exam with our team of dentists at The Family Dentistry Group, NY to evaluate your oral and dental health. You'll want to undergo dental exams twice a year to maintain your smile and stay a step ahead of problems. Contact us to learn more.