How To Care For Invisalign® Aligners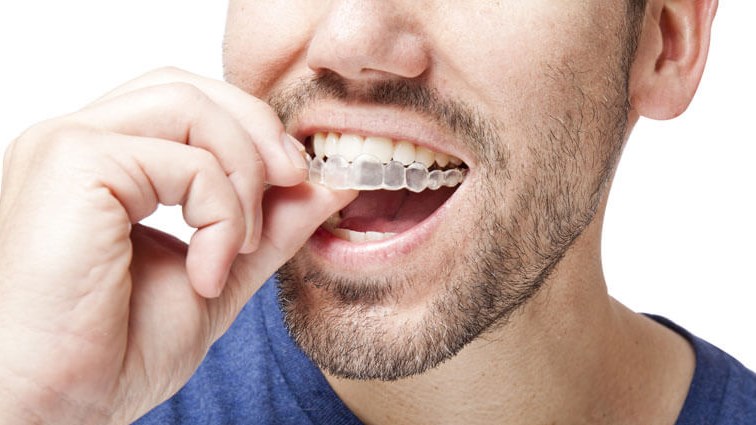 Caring for your Invisalign aligners is essential for maintaining your oral health throughout your Invisalign treatment. At Saratoga Springs Family Dentistry in Saratoga Springs, NY, we recommend a two-step process for cleaning your aligners. First, rinse them under lukewarm water, making sure to avoid hot water as it can warp the plastic. Second, use a soft toothbrush with non-abrasive toothpaste to gently brush them. Remember, thorough cleaning helps prevent the buildup of bacteria and keeps your aligners clear and virtually invisible. 
How do I ensure optimal care for my Invisalign aligners? 
During your Invisalign treatment, maintaining the health of your aligners and your teeth should be a priority. It's important to wear your Invisalign aligners for 20 – 22 hours per day, as advised by your Invisalign dentist. When you remove them for eating or drinking, store them in a protective case to keep them safe from damage or loss. Also, avoid smoking or chewing gum with your aligners in to prevent discoloration or damage. 
How long will I have Invisalign aligners? 
The duration of your Invisalign treatment largely depends on your specific orthodontic needs. Most patients wear Invisalign aligners for 12 – 18 months, but some might require a longer treatment period. Your Invisalign dentist at Saratoga Springs Family Dentistry will discuss your personalized treatment plan during your initial consultation. Regular check-ups will ensure that your treatment is progressing as planned. 
What can I expect after my Invisalign treatment in Saratoga Springs, NY? 
After completing your Invisalign treatment, it's essential to protect your new smile. Your Invisalign dentist may suggest wearing a retainer at night to prevent your teeth from shifting back to their previous positions. Additionally, regular dental check-ups and good oral hygiene habits are critical to maintaining your healthy, straightened teeth. 
Take the next step in your Invisalign treatment journey 
Now that you understand how to care for your Invisalign aligners, are you ready to embark on your journey to a beautiful, confident smile? At Saratoga Springs Family Dentistry, we are committed to providing exceptional Invisalign treatment in Saratoga Springs, NY. Our team of expert Invisalign dentists is ready to guide you every step of the way. Take action today for the smile you've always desired. Contact us to schedule a consultation and find out if Invisalign treatment is the right option for you. Invest in your smile today and enjoy the benefits of a healthier, more attractive smile for years to come.