The Art of the Composite Veneer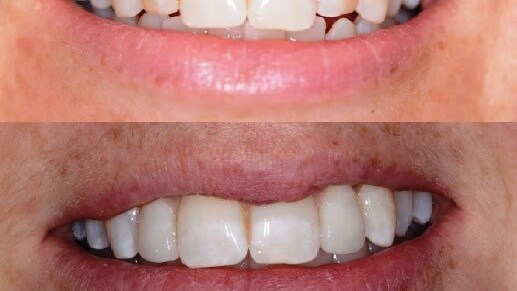 Many patients may not like something about their smiles. Oftentimes, patients won't look into correcting the problem because they assume the solution is difficult, expensive, and time-consuming. However, often the solution is easier than you think.
This patient was unhappy with the bonding (white fillings) on her lateral teeth (the two smaller teeth adjacent to her front teeth). She felt the bonding was yellow and the teeth appeared short. She lived with the bonding for years fearing a solution would be too involved.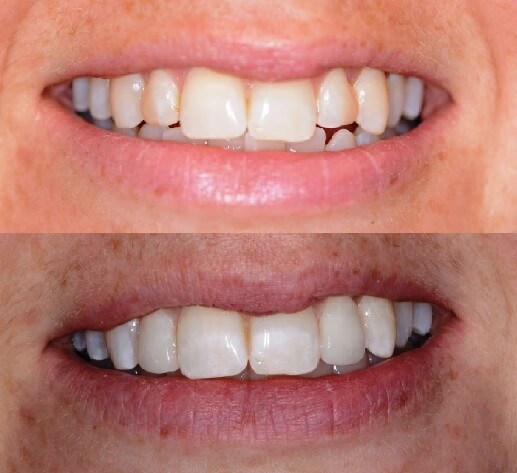 Our composite veneers are done in a single visit using a layering technique that involves as many as 6 different types of bonding to achieve the right balance of translucency and match any characterizations (such as white spots) that the natural teeth may have. Using a pre-made guide both the dentist and the patient can visualize the final result before anything is done to the teeth. The final results are beautiful, natural teeth achieved affordably and quickly. Notice even at high magnification it's impossible to differentiate between the natural adjacent teeth and the composite veneer.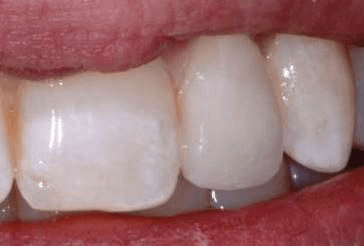 Not happy with your smile? We are here to help. We look forward to giving you a reason to smile.
All photos published to this blog are actual patients of Saratoga Springs Dentists. This case was completed by Dr. Gregory P. Dodd DDS FAGD