What Happens During a Professional Teeth Cleaning?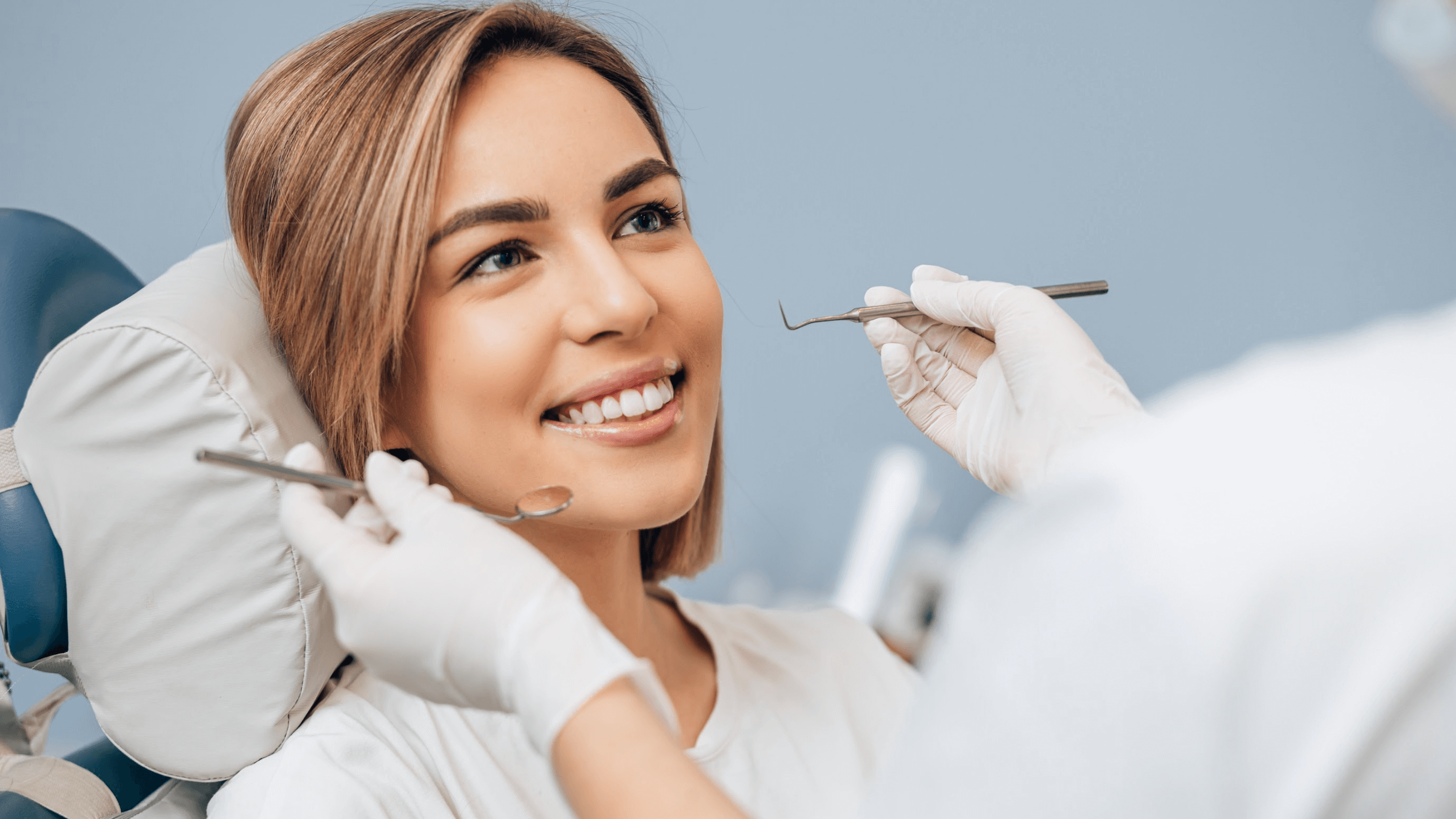 If you want to keep a happy and healthy smile, the dentists at Saratoga Springs Family Dentistry in Saratoga Springs, NY recommend professional dental cleaning at least twice a year. While regular brushing and flossing are essential habits to follow each day, a dental cleaning will ensure that plaque, tartar, and other harmful bacteria won't build up on your teeth, produce unsightly stains, and weaken the enamel. If you haven't been to the dentist in a while and you are concerned about the state of your teeth, contact us today to learn more about how we can get you back on track to optimal oral health. 
Here is a step-by-step guide to our dental cleaning service, otherwise known as a prophylaxis or "prophy," offered at Saratoga Springs Family Dentistry. 
An analysis of your smile 
Our professional teeth cleaning service starts with a thorough review of your smile. Our hygiene team will review your teeth and gums to see if there's any inflammation or other visible concerns. A digital scan of your mouth may also be necessary for some situations. We'll also check for possible signs of oral cancer and can refer you to a specialist to treat any signs we spot, as early detection of oral cancer is critical. 
Removing deposits of plaque and tartar 
With advanced instruments, such as our ultrasonic scaler, we will then start removing the larger deposits of plaque and tartar that harden and build on the gumline and between the teeth. This thorough cleaning process uses high-speed vibrations and water mist to remove all the harmful materials while still protecting the tooth enamel. After, the hygienists will then use manual hand scaling instruments to remove smaller bits of plaque and tartar, and any residual buildup. You will hear some scraping during the cleaning, but this is a normal part of the process. 
A polishing that provides an extra shine  
After the plaque and tartar have been removed from your teeth, we'll then move on to the polishing phase of the cleaning with a high-powered brush and a special paste that will clear any surface stains. Your hygienist will rinse your mouth with a fluoride agent after we complete the cleaning process. This is necessary to remove debris and strengthen your teeth for a fresh feeling in your mouth. 
Additional treatments for a happy smile 
Once the professional dental cleaning is complete, we provide you with techniques and care instructions for your at-home oral hygiene habits. If needed, we also provide a fluoride treatment for your teeth that will help strengthen them and reduce the risk of decay. 
Dental sealants can also go over the molars to prevent bacteria from sticking to the pitted surfaces of these teeth. These spots are harder to clean on your own, but sealants can help prevent cavities and decay. 
Visit Saratoga Springs Family Dentistry for professional dental cleanings at least twice a year 
To maintain excellent oral health, we recommend scheduling professional teeth cleaning at least twice a year. Spacing your appointments out every six months helps ensure you'll receive thorough care for your teeth while preventing excess plaque and tartar from building over the teeth. At Saratoga Springs Family Dentistry in Saratoga Springs, NY, our office is open weekdays and we have limited hours on Saturdays. Contact us to schedule your next dental cleaning.