Why Is Pediatric Dentistry Important?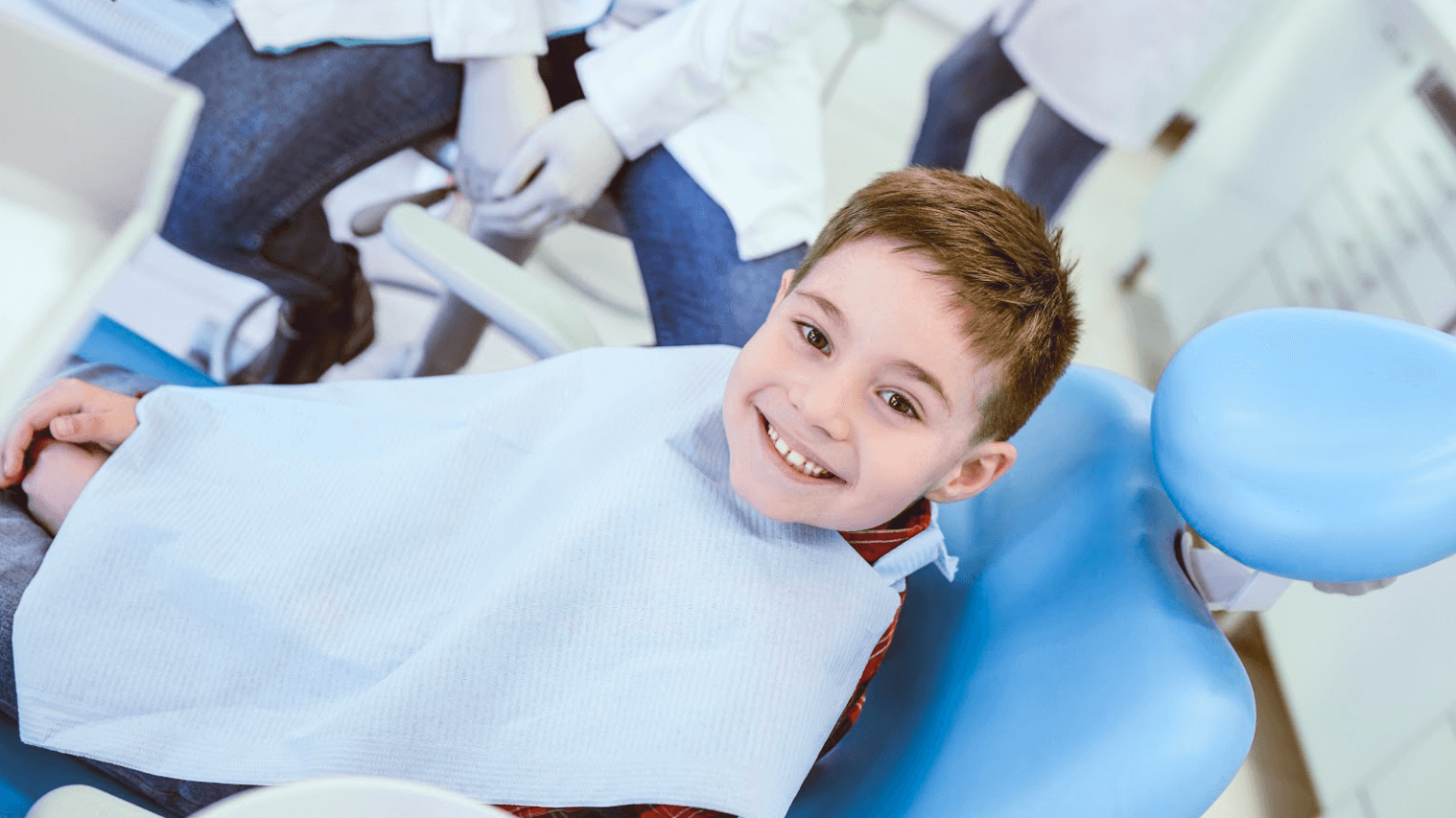 Typically, it's a good idea to bring your child to a pediatric dentist when their first tooth appears. At Saratoga Springs Family Dentistry in Saratoga Springs, NY, our dentists encourage parents to bring their young children to their own dental appointments so kids can get comfortable in the dentist's office. This helps set them up for a lifetime of anxiety-free dental care.
Keep reading to learn the importance of pediatric dentistry and what parents need to know about their child's first few trips to the dentist.
Why is pediatric dentistry important?
Pediatric dentistry is important for several reasons.
For starters, it helps your family and child establish good oral hygiene habits. This includes teaching children how to properly brush and floss their teeth, as well as providing education on the importance of a healthy diet and regular dental checkups for good oral health.
Tooth decay is a common problem in children. The good news is that pediatric dentists can help prevent it by providing regular cleanings, fluoride treatments, and dental sealants.
Pediatric dentists are also trained to detect dental problems in children at an early stage. This allows for prompt treatment, which can help prevent more serious problems from developing. Pediatric dentists monitor the growth and development of children's teeth and jaws and can identify and treat any issues that may affect their oral health down the road.
Finally, pediatric dentists are specially trained to work with children and create a positive dental experience. By helping children feel more comfortable and less anxious about going to the dentist, the team at Saratoga Springs Family Dentistry helps encourage kids to maintain good oral hygiene habits throughout their lives.
What to expect at a pediatric dental appointment
Are you wondering what you need to know before bringing your child to Saratoga Springs Family Dentistry?
Depending on the age of your child, a pediatric dental appointment should include the following elements:
A welcoming and child-friendly environment. The waiting area may have toys, books, and games to help children feel comfortable and relaxed.
A comprehensive dental exam, which may include a review of the child's medical history, a visual inspection of their teeth and gums, and x-rays if deemed necessary.
Professional teeth cleaning to remove any plaque and tartar buildup. This may include a fluoride treatment to help strengthen the teeth.
Education and advice on how to maintain good oral hygiene at home. The Saratoga Spring Family Dentistry team can give you tips on how to encourage proper brushing and flossing techniques, recommendations for a healthy diet, and guidance on using dental products like mouthwash and dental floss.
Diagnosis and treatment of dental problems, which may include filling cavities, extracting teeth, or providing orthodontic treatment.
Scheduling follow-up appointments to monitor your child's oral health and ensure that treatment is working effectively.
Get pediatric dental care for your child in Saratoga Springs, NY
It's important that a pediatric dental appointment is designed to be a positive and educational experience that helps children develop good oral hygiene habits and maintain a healthy smile. That's why the team at Saratoga Springs Family Dentistry is committed to giving your child a positive introduction to dentistry.
If your child's first tooth has come in or they've turned one year old and have yet to see a pediatric dentist, schedule their appointment today at our office in Saratoga Springs, NY.