THRIVE - Emerging Leaders Reimagined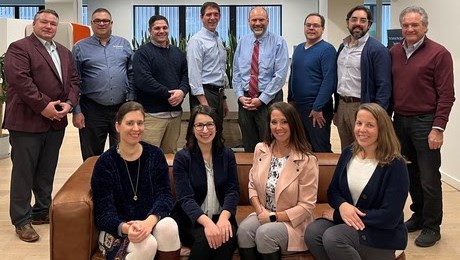 The U.S. Small Business Administration (SBA)  Upstate New York District  announced nine small business owners from across Upstate New York have graduated from THRIVE - Emerging Leaders Reimagined, an entrepreneurship development program that helps small businesses grow and expand. Dental practice owner Gregory P. Dodd, DDS, FAGD was one of the recent graduates!
"Helping small businesses grow and flourish is crucial for a healthy local economy," said Bernard J. Paprocki, SBA Upstate New York District Director. "This year's THRIVE graduates have already started achieving their growth goals, such as hiring more employees, reaching new markets, opening brick-and-mortar locations or planning for succession. I congratulate them all on their achievements thus far and thank them for their outstanding collaborative efforts to support one another's growth and contribute to the Capital Region economy."
A redesigned version of the SBA's annual Emerging Leaders program, THRIVE is a hybrid, six-month course aiming to help small businesses develop and execute strategic growth plans. Participants completed online learning modules and met in Syracuse twice a month throughout the course of the program, sharing business challenges, feedback and opportunities with one another.
This year's class was the most geographically diverse of any prior years. Participants represented eight different counties—half of which are rural—some traveling two or more hours both ways to learn and support their peers during in-person sessions. Forty percent of the graduates are women-owned small businesses, and twenty percent are veteran-owned small businesses.