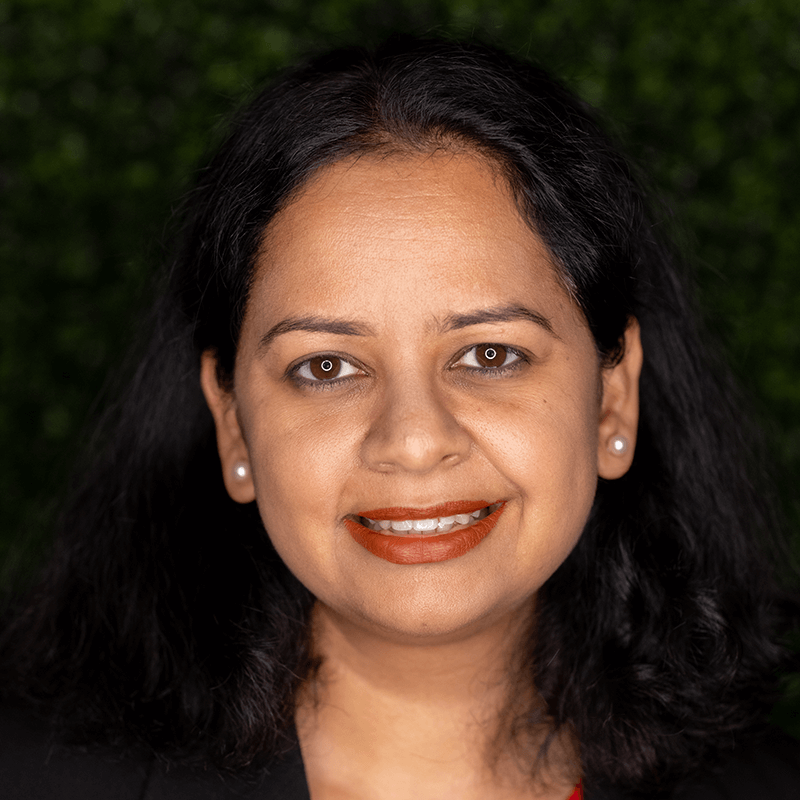 Areas of interest?
General Dentistry focusing on prevention. diagnosis and comprehensive treatment planning of oral diseases in adults and geriatric populations. Skills include composite and amalgam restorations, crowns and bridges, extractions, and removable dentures.
What organizations are you apart of?
American Dental Association; Academy of General Dentistry, 4th District Dental Society
Where did you grow up?
Born and brought up in Ludhiana, Punjab, India. Came to U.S. after marrying my husband, Dr. Vikram Verma who is a Family Medicine Physician.
Where did you go to school?
I was trained at Tufts University School of Dental Medicine in Boston, MA where I received my Doctor of Dental Medicine followed by one year post graduation training in General Practice at Roswell Park Comprehensive center in Buffalo, NY.
What is your favorite activity outside of work?
Traveling and exploring new places with family. I love cooking Indian food. I also like relaxing at beaches.
Where can we most likely find you on the weekends?
State parks and playgrounds with my kids.
Who do you spend your free time with?
With my husband and two beautiful kids, Amishi and Aarin.
Favorite ice cream?
Butter Pecan
What is your philosophy of care?
I strongly believe in the fact that foundation of better dental care lies on the mutual respect, trust, communication, and understanding between a dentist, patient, and assistants. Team work is always the key to excellent outcome of dental treatments.
What is your favorite quote?
"The timing isn't always right, but eventually destiny steps in. All you need is patience."
Reviews & Testimonials
"Very quick, clean and professional."
C.D.
Google
"Great experience! Very friendly staff! Heather is a wonderful hygienist."
L.M.
Google
"I find the staff at this office to be excellent professional take time to answer any questions and in a busy world where everyone is too busy all of the staff here from dentist to hygienist to dental assistant and the staff behind desk are above being kind there's a true since of caring . This stands out as it is not the case ! O have been given high respect here willing To work with every aspect of the experience 5 star and their dentistry is superb is my experience ⭐️"
J.R.
Facebook
"Very friendly and helpful staff. Overall good experience."
M.R.
Google
"Been going here for over a decade. Friendly staff, always a good experience."
T.B.
Google
Related Posts