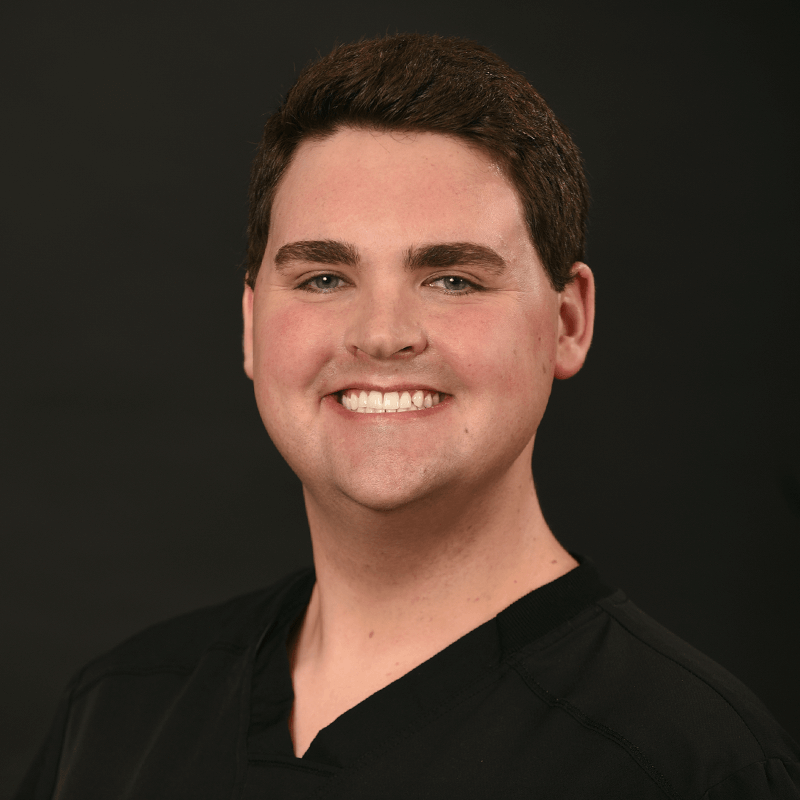 Location: Gloversville
What is your area of interest in dentistry? Pediatrics, Oral Surgery and Restorative/Esthetic dentistry.
What organizations are you an active member of? American Academy of General Dentistry (AGD) Fifth District Dental Society, American Academy of Pediatric Dentistry (AAPD)
Where did you grow up and what brought you here? I grew up in Buffalo, NY (Go Bills!). I received Bachelor degrees in Psychology and Biology, followed by my Doctor of Dental Surgery degree at the University at Buffalo. After graduation I completed my General Practice Residency in Dentistry at Upstate University Hospital, a leading Level 1 Trauma Center located in Syracuse, NY. I moved to the area after discovering how much the Eastern side of New York has to offer, both indoor and outdoor.
What do you love most about this area? There is something for everyone and every interest!
What is your philosophy of care? Prevention is king, if the damage is done fix it while it's small, and creating a beautiful smile can truly change a person's life.
What is a quote you strive to live by? "The best and most beautiful things in the world cannot be seen or even touched — they must be felt with the heart." - Helen Keller
What do you wish you could tell every patient and why? Remember to take care of yourself. You can't pour from an empty cup.
What was your high school yearbook quote? "Be who you are and say what you feel, because those who mind don't matter and those who matter don't mind." - Dr. Seuss
Why did you decide to become a dentist? I'm a people-person and love making a difference in someone's life, plus I think the art and science of dentistry is fascinating!
Who inspires you and why? Anyone who has the strength and courage to live their truth.
What would you do for a living if you weren't a dentist? I'd be a professional singer...whether or not people would want to listen is another story.
What are you most passionate about professionally? I strive to provide patients the best dental care, no matter their age! My ability and passion for treating even the youngest patients was formally acknowledged upon graduating dental school, when I was presented with the Pediatric & Community Dentistry Department Award for outstanding performance in the field.
Where can we most likely find you on the weekends? Exploring new places (by foot or car), spending time with friends/family, or simply reading and relaxing at home.
How do you like your coffee or tea? Those who know me know I'm a coffee person. Espresso with a side of water if I need a quick pick-me-up, cappuccino or flat white if I have time to slowly savor, and drip coffee with milk when it's time to work.
What is your favorite ice cream flavor? I had the blueberry cobbler ice cream flavor at a Stewarts Shop a few months ago…I still think about it.
What is your superhuman strength that no one knows about? It's a secret! When we meet take a guess and I'll let you know if you're right.
Reviews & Testimonials
"Wonderful experience. Was a bit since my last visit, the hospitality was amazing. The girls at reception are fun and make you feel welcome before that dreaded visit to the doctor. Speaking of Doctors. Doctor Gorman is great. His assistant Kim is even better. Such a dynamic duo. And all i was in for was a tooth ache. If your not seeing these guys, you probably should."
G.S.
Google
"I highly recommend this office. I have been coming here for many years. It's always nice to be greeted by the office staff especially Catherine. She always has a smile. Dr. Gorman is always so pleasant also! Thank you for all you do! It makes going to the dentist that much easier!"
L.M.
Google
"Dr Gorman is the best!! He hand carved custom veneers for me. ARTIST. His assistant Kim is great as well. Very friendly and willing to answer any questions or concerns. The front desk ladies are top notch !! Jen helped me immensely with insurance and billing questions. Catherine worked me in to a appointment when one opened up. Thank you ladies !! I HIGHLY recommend Gloversville Family Dentistry."
M.B.
Google
"Going to Gloversville Family Dentistry has been the best dental experience that I've ever had. They performed surgery on me with excellence and caring. The team is quick, attentive, and superbly talented."
D.S.
Google
"Workers are wonderful, they are very nice and professional and only want to help great place would definitely recommend"
Z.M.
Google
Related Posts